Restaurants with a Michelin Star on the Costa Brava
Do you have a refined palate and like to eat well? Càmpings de Girona brings you the list of the most renowned restaurants on the Costa Brava awarded with the prestigious Michelin Stars.
The Costa Brava, one of the most outstanding food destinations in the Mediterranean. A place where an important fusion of creativity and innovation has taken place between gastronomy, fine wine and high cuisine.
When we talk food on the Costa Brava, we are not merely referring to eating. We are also talking about a cuisine that continually draws upon the seaside and mountainous landscapes around it. A culinary culture that values local produce and traditional cooking, but one that constantly seeks innovation.
The passion for food in the Girona region has made an enormous impact on international critics. The region has secured 18 Michelin Stars, distributed among 15 establishments. It is not the result of chance; it is fruit of a way of working and understanding gastronomy.
After reading this brief introduction to the food culture of the Costa Brava, surely you will have started to feel a bit peckish and eager to discover the best restaurants in the area.
Stay tuned, because we're going to show you the restaurants with the most stars on the Costa Brava!
1. El Celler de Can Roca – Girona
⭐⭐⭐ (3 Michelin Star)
In Girona, the capital of the Costa Brava, we find one of the region's most-seasoned of these prestigious restaurants, now with three Michelin stars. 
El Celler de Can Roca is a family project led by the Roca brothers, who have grown up alongside the stoves of their parents' restaurant, which served traditional cuisine.
Their style has evolved over more than 30 years, but always with the hopes of awakening the senses of their diners. In addition to a sensory, creative and magical cuisine, the restaurant offers a wealth of contrasts based on tradition and innovation.
Another of the wonders of this prestigious Girona restaurant is its extensive wine list, all carefully selected by the house sommelier to pair perfectly with all the dishes they serve.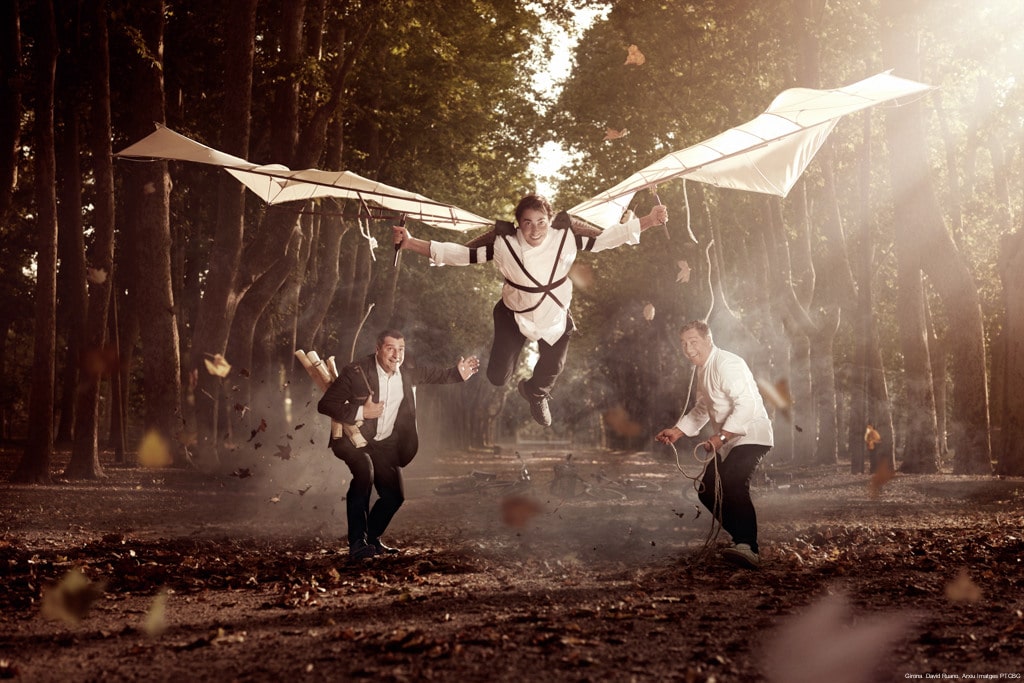 2. Bo.TiC – Corçà
⭐⭐ (2 Michelin Star)
In the heart of the Empordà – in Corçà – is Bo.TiC, awarded with two Michelin stars. A creative spirit, committed to the region's traditional cuisine, has led Albert Sastregener and Cristina Torrent to surprise the most demanding palates. 
In this restaurant, apart from cuisine of the utmost excellence, you will find a cosy interior that revives antique carriage carpentry over 110 years old.
The couple serve a choice of three menus that will delight you with the finest flavours of traditional Catalan cuisine.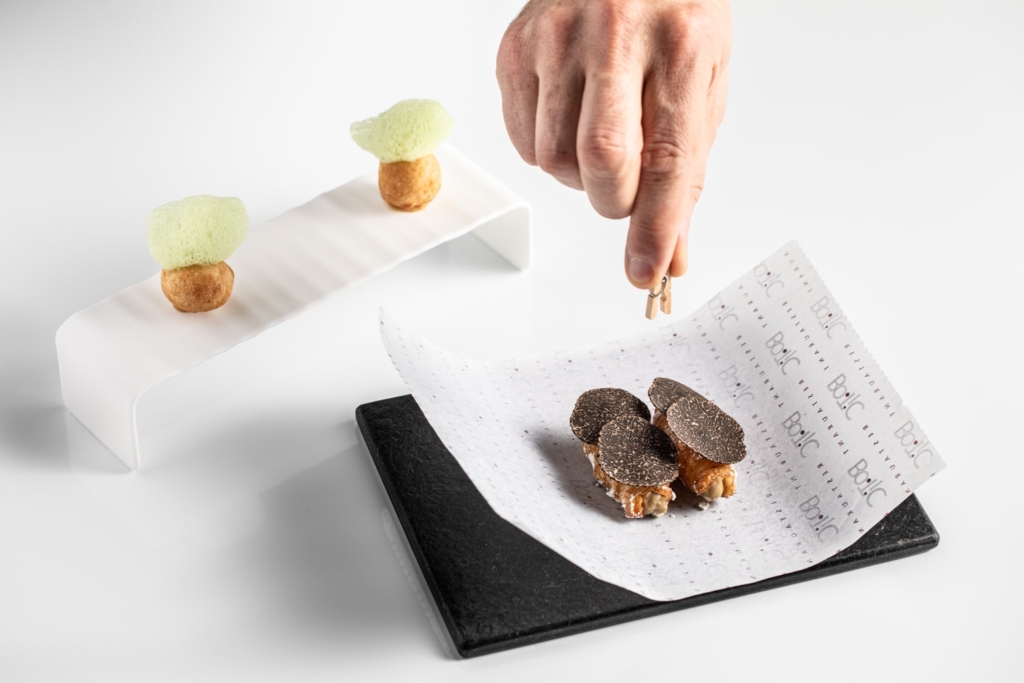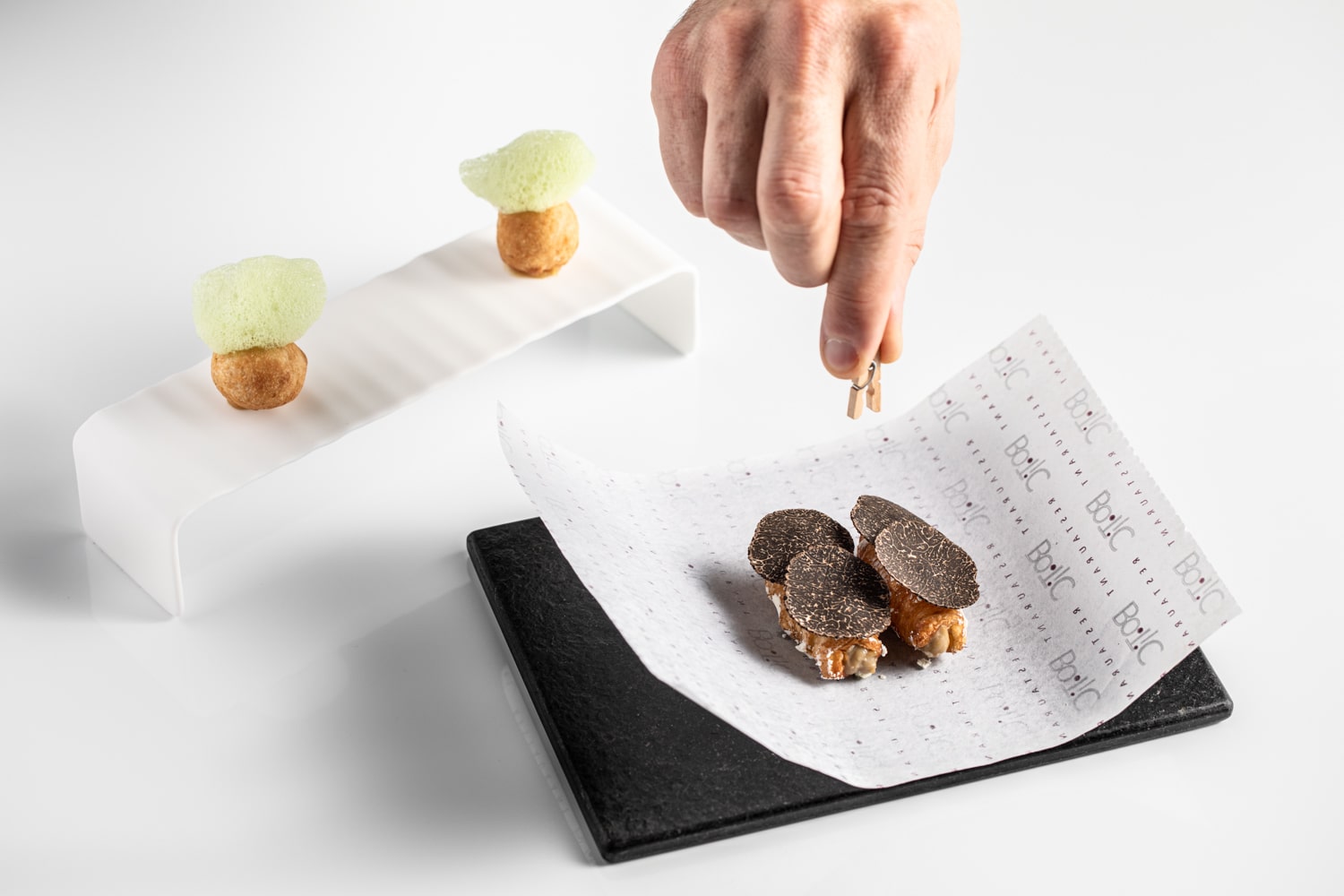 3. Ca l'Enric
⭐ (1 Michelin Star)
Moving away from the Costa Brava, on the way to the Vall de Bianya, we find Ca l'Enric, an elegant restaurant with rural touches that began in 1882 as an inn and was later converted into a restaurant serving casserole dishes and grilled meat.  
Now, the younger generation has turned the business around. Desideri and Dolors, the family's children, serve a high-quality cuisine based on the essence of the region's traditional and seasonal products, but always with a highly personal, avant-garde touch.
At Ca l'Enric, you can enjoy two very suggestive menus: "Recuerdos en Evolución (memories in evolution)" and "Descubriendo el Valle (discovering the valley)". Just by reading them, you will have noticed how promising the experience will be.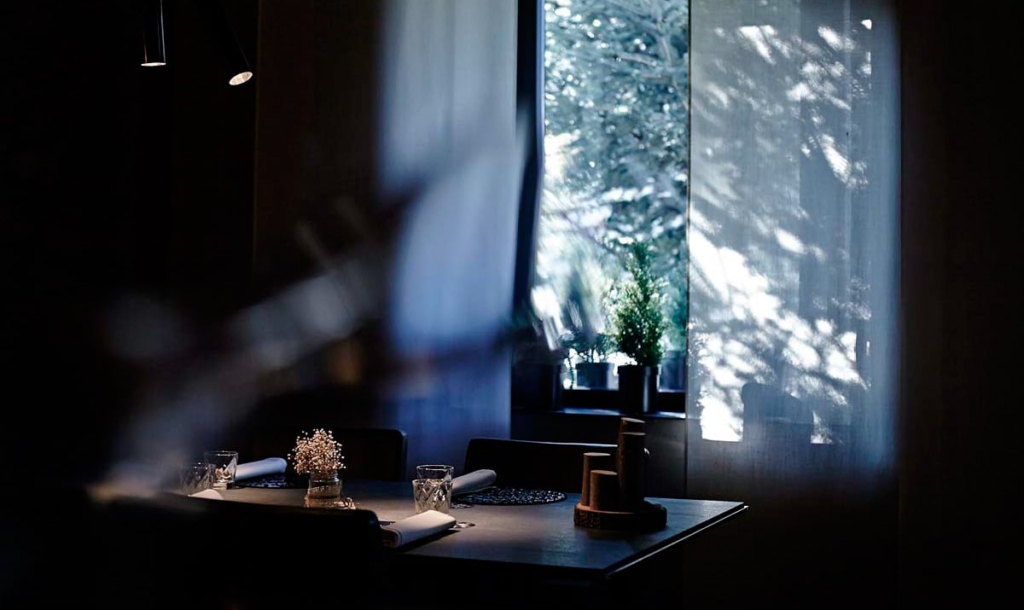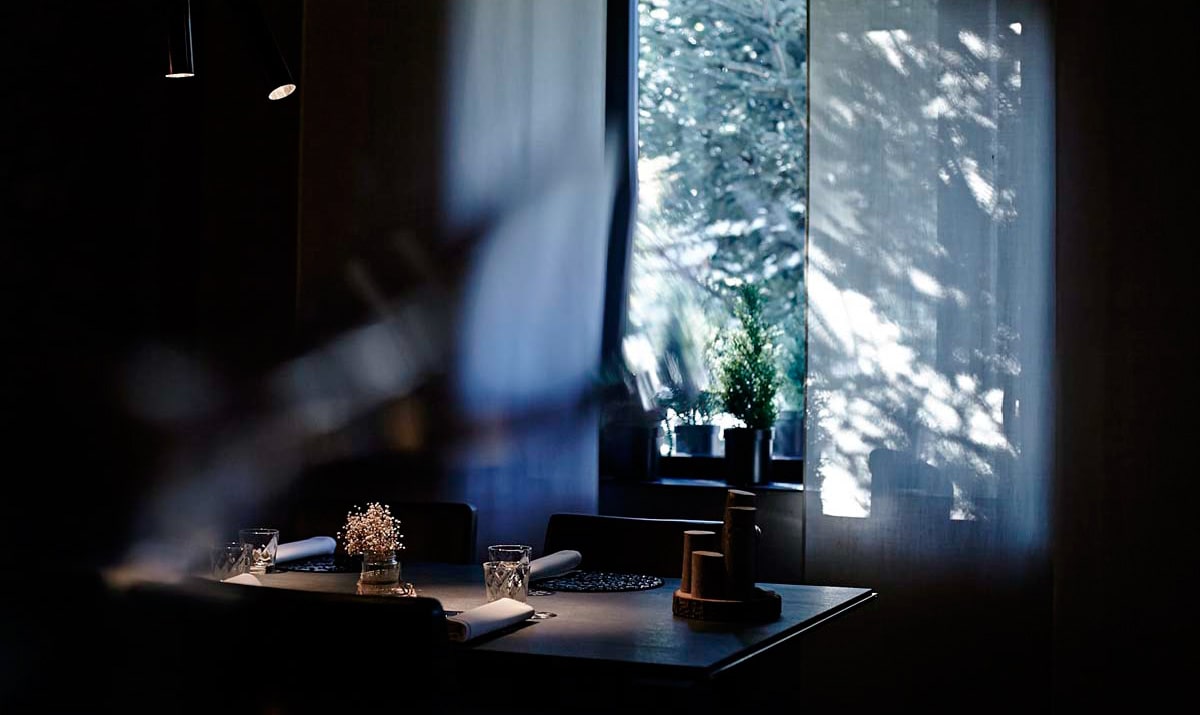 4. Ca l'Arpa
⭐ (1 Michelin Star)
Located near the emblematic Lake Banyoles, the restaurant Ca l'Arpa has one Michelin Star, thanks to its cuisine that focuses on local produce and the awareness of the producers who work and care for the land.
With a blend of traditional Catalan cuisine and the chef's passion for transforming each dish into a unique experience, they treat diners to a true journey through the country's culinary history and culture.
If you visit the area, take the opportunity to discover this restaurant that will open you up to the wonderful world of flavours that the counties of Girona have to offer.
5. Castell Peralada Restaurant
⭐ (1 Michelin Star)
In this list of Michelin starred restaurants, another restaurant from Empordà, this time from Alt Empordà, has been added to the roles. We are talking about the famous Castell Peralada Restaurant, an elegant restaurant with a contemporary take on traditional Empordà cuisine.
Apart from its elaborate dishes, a space designed for leisurely dining and a unique location, this restaurant has vineyards and a wine cellar that allows it to produce and create its own wines, which pair wonderfully with all the dishes on the menu.
Without a doubt, Castell Peralada Restaurant is a place to drop by, especially if you are a fan of good food and good wine.
6. Els Tinars
⭐ (1 Michelin Star)
We continue in the Empordà to introduce you to Marc and Elena's restaurant, Els Tinars. Do you like a traditional suggestion? Undoubtedly, at Els Tinars, tradition and a cuisine rooted in the beginnings of the Empordà cooking have an enormous presence. 
And we are not just saying that; these siblings define their restaurant with the concepts of tradition, excellent produce, simplicity and elegance. This same way of understanding cuisine and the delicious dishes uniting the land and the sea – such as suquet, stews, sautés, romescos with Marc's original touch – has given them a well-deserved Michelin star. 
Apart from the excellent cuisine, we cannot forget the perfect harmony between the menu and the space. A fully renovated Catalan farmhouse replete with floral touches that will whisk you back to the origins of the area's traditional cuisine.
7. Empòrium
⭐ (1 Michelin Star)
We travel to Castelló d'Empúries to discover the Empòrium restaurant, whose cuisine, uniting the sea and the land and full of contemporary touches, has earned the Jordà family a Michelin star.
In a simple and pleasant space, this restaurant with a purely Empordà character offers a tasting menu full of emotions and sensations that combine local and seasonal produce. With their fantastic dishes, they convey their philosophy of opening the Empordà to the world, through our taste buds. 
After a meal in this restaurant, you will be able to understand the close relationship between the area's cuisine and the passion for a land full of contrasts.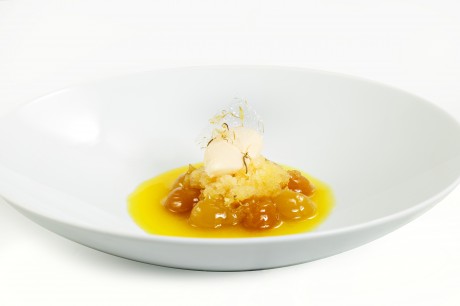 8. Fonda Xesc
⭐ (1 Michelin Star)
Among the forest, mountains and an incomparable landscape, the Fonda Xesc not only captivates for its gastronomy, but also because it maintains the essence of life eternal, culminating in its location, a farmhouse dating from 1730.
Although it may seem impossible,foodies from all over the world have travelled to this remote village in the province of Girona to sample the cuisine of a family that has managed to transform traditional dishes to perfection.
Friendly service and fine cuisine are the pillars of Fonda Xesc; a restaurant that will have you enjoy the products of the land as never before.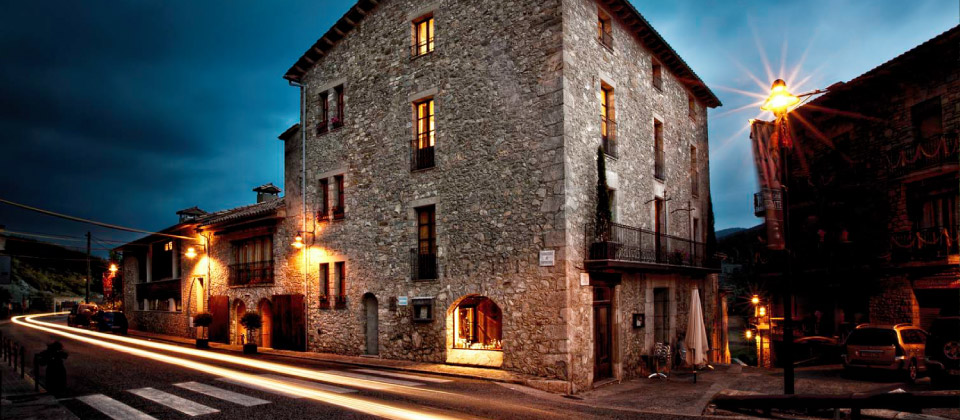 9. La cuina d'en Simon
⭐ (1 Michelin Star)
We return to the coast. This time, to the unique walled town of Tossa de Mar. Along the narrow streets of the old town, up against the city walls, La Cuina d'en Simon awaits, a traditional restaurant whose atmosphere and local produce has led to an elixir of tastes that leaves no one indifferent.
Let this restaurant surprise you. Although it may look like a traditional fish restaurant on the outside, don't be fooled by appearances. Discover a world of sensations with the chef's elaborate and succulent dishes.
Make the most of it and end your visit in this spectacular restaurant. 
11. Les Cols
⭐ (1 Michelin Star)
In the heart of Garrotxa, we find Les Cols, a restaurant whose very essence is found in the nature and elegance of the area's stunning landscapes. Fina, the chef, is responsible for taking this restaurant to the highest level, with a well-deserved Michelin Star.
Through extensive research, her suggestions have abundant local produce rooted in the land. Les Cols is a restaurant characterised by its dishes featuring produce from the vegetable garden, as well as from the forests of the Garrotxa, such as wild boar, snails, truffles, flowers and more. 
In addition to the exceptional dishes, Les Cols also has excellent taste in interior design, creating a space where diners can feel in a unique setting and experience a very special moment.
12. Les Magnòlies
⭐ (1 Michelin Star)
We travel to Montseny, specifically the Arbúcies Valley, where the restaurant Les Magnòlies stands in a stately home dating from 1871. It owes its name to the three-hundred-year-old magnolias that tower over the entrance.
Chef Víctor Torres has brought out the best flavours of Montseny, creating a menu full of tradition and creativity. Constantly evolving and timed to serve seasonal produce, the menu at Les Magnòlies offers you exquisite dishes with a thousand and one flavours.
In a classic, yet simple and unadorned space, you will have a quiet, peaceful meal and lovely culinary evening. We recommend you to leave some space for dessert: it's spectacular!
13. Massana
⭐ (1 Michelin Star)
Back in the capital of the Costa Brava, in Girona, we find Massana, a restaurant with a long history, full of tradition and in constant search of originality.
Pere Massana is responsible for the success of this Girona restaurant, which has earned a Michelin star through his passion and effort. Undoubtedly, a well-deserved recognition for the pleasant atmosphere, excellent service and a cuisine that borders on the sublime.
If you are in the city and feel like a meal in an elegant restaurant with an excellent menu, this is the place for you. We recommend you try the house speciality, a tribute to Massana's grilled duck breast.
14. Miramar
⭐ (1 Michelin Star)
Strolling along Llançà's seafront promenade, you will catch a glimpse of the restaurant of the renowned chef Paco Pérez, who is passionate about gastronomy, but also about the Mediterranean Sea and the beautiful landscape that surrounds him.
A restaurant with a menu full of seafood and dishes prepared and inspired by the aromas, textures and landscapes of Cap de Creus. Without losing the traditions, Paco Pérez has perfectly transformed the region's typical dishes by playing with new flavours.
Miramar undoubtedly deserves a stop on your visit to the Costa Brava. We could say that Paco Pérez not only offers a spectacular gastronomic experience, but that art can be found in each and every one of his dishes.
15. L'Aliança d'Anglès 1919
⭐ (1 Michelin Star)
L'Aliança d'Anglès 1919 is one of the latest restaurants to be added to this star-studded list. This Girona restaurant has made a strong entrance, with a culinary proposal and signature cuisine that seeks to highlight the importance of local producers and traditional recipes.
Alex is one of those responsible for the success of the restaurant, which has seen how in a short space of time, its commitment both to a return to its origins and a constantly changing tasting menu has given them the recognition of a Michelin Star.
The gastronomy and a spectacular space with typical elements from 1919ensure a dynamic meal full of surprises in the beautiful village of Anglès.
Are you hungry yet? 
If you consider yourselves world-class foodies, we're sure you've already made a note of them all for your next visit to the Costa Brava. 
At Càmpings de Girona, we recommend you to book a table well in advance, before your arrival. And if you want to learn a little more about the gastronomy of the Costa Brava, we recommend you read this article about the most typical dishes of the province of Girona or the top-rated wines of the DO Empordà.