Cala Montgó
Cala Montgó is a small beach located between the municipalities of Torroella de Montgrí and L'Escala. Tucked between Punta Ventosa and Punta del Milà, Cala Montgó forms a small natural bay, called the Gulf of Montgó. The unique form of the terrain here protects it from the tramuntana and rough waves, which led the Roman civilisation long ago to establish a landing point.
The beach at Cala Montgó is of fine sand, with clear and deep waters ideal for all snorkelling and diving fans. On the north side you can see part of the Montgó residential development, while the other side features a Mediterranean pine forest, perfect for a stroll along its paths.
The proximity to the Medes Islands Natural Park and the nearby dive site of the sunken ship "El Marmoler" make this cove a meeting point for divers from all over, who go in search of a glimpse of the local species of fish and algae.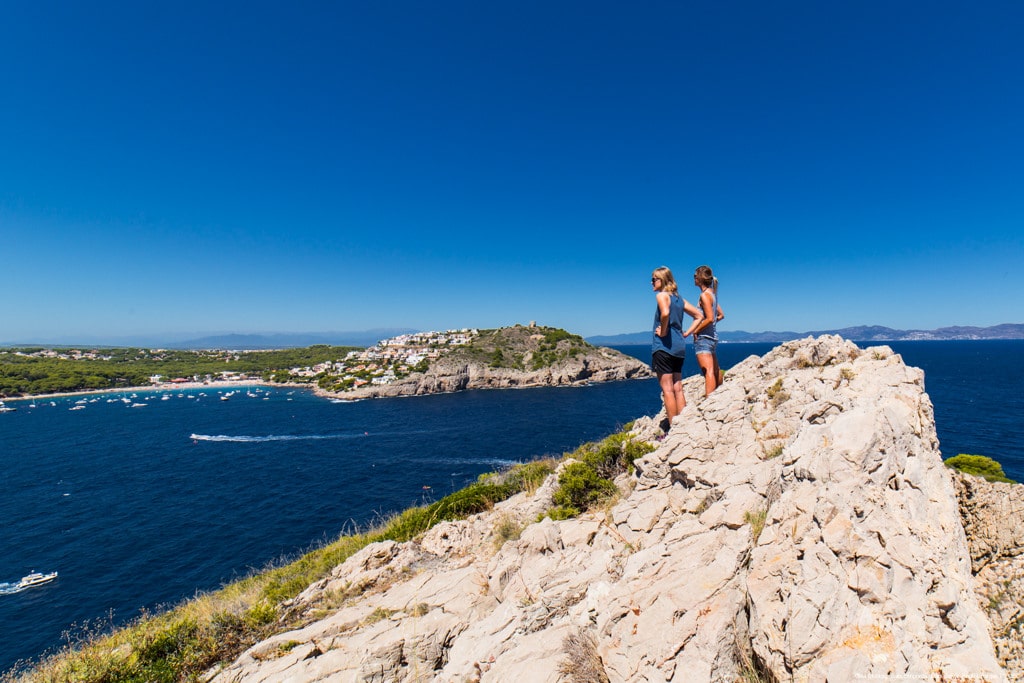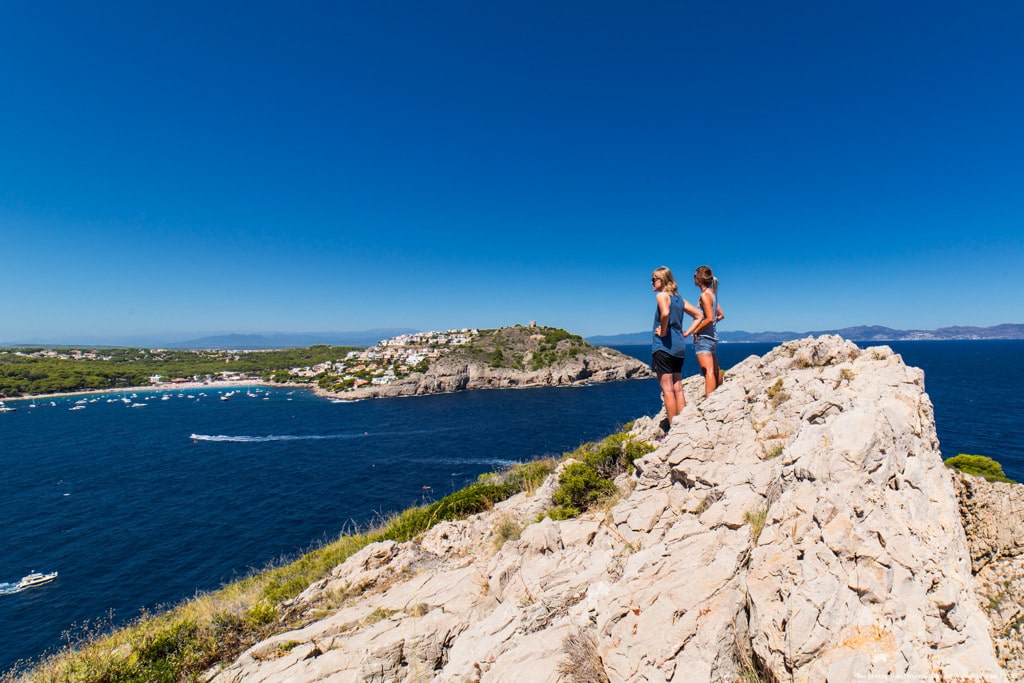 Features and services – Cala Montgó
In Cala Montgó you will find a medium-sized beach, about 600 metres long and 80 wide. The summer months are usually quite crowded with locals and tourists cooling off in the magnificent natural environment from the nearby towns of L'Escala and Torroella de Montgrí.
If you are looking for comfort, you will find it in Cala Montgó. Restaurants, shops and other tourist establishments can be found on the seafront promenade of the development. 
As for beach services, you will find lifeguards, adapted showers and bathrooms, sun loungers and kayaks for hire, beach bars and areas suitable for water sports.
Parking at Cala Montgó
Just at the entrance to Cala Montgó, you will find a small area with car parks and two spaces for people with reduced mobility. 
During the high season it is hard to find a spot, so we recommend parking on the outskirts and accessing it on foot, to avoid a parking ticket or even being towed if you've parked in a prohibited area.
Restaurants
Fancy a meal in the area? Well, you're in luck because in the area you will find up to seven restaurants and a beach bar where you can enjoy a midday drink or savour the region's typical Mediterranean dishes.
Some of the top-rated restaurants are La Cala – Cal Pep, Oreig Restaurant or the Waikiki Restaurant & Cocktail bar.
Water sports
Cala Montgó offers a perfect setting for water sports such as windsurfing, paddle surfing, kayaking, snorkelling or diving. Near the beach you will find schools and gear rental.
How to get there?
If you want to get to Cala Montgó, you can do so by bus from Plaça les Escoles in L'Escala, for a €2 journey that goes from the town centre to the cove.
You can also get there by car from L'Escala or from Torroella de Montgrí (GI-632). If you come from Barcelona or Girona, you can reach it along the A-7 motorway, exiting in the direction of L'Escala.
Campsites in Cala Montgó
Very close to the beach are the Cala Montgó, Illa Mateua and Punta Mila campsites. These three campsites offer all kinds of services and accommodation, in an exceptional environment and very close to a cove where you can enjoy nature and do water sports.