The wealth of popular culture in the regions of Girona
11 de October de 2023
The regions of Girona are a rich and diverse cultural treasure. This area, whose history dates back centuries, has kept its roots and traditions alive. If you are lucky and your getaway at one of the Girona campsites coincides with a festival being celebrated in the area, don't miss it! It will be a unique opportunity to experience it first-hand like a local. In this article, we will explore some of the most captivating and picturesque festivals and traditions that make this region shine all year round.
Sant Jordi: A literary and romantic celebration
On April 23, Catalonia celebrates the festival of books and roses known as Sant Jordi. In the regions of Girona, this festival is especially impressive. Streets and squares become a sea of colors while books and roses fill the streets. Tradition says that couples exchange roses and books as a symbol of love and culture. Local bookstores, florists and artisans offer their wares in an event that captivates the romantic and literary spirit of the region.
Medieval Fairs: A step back in time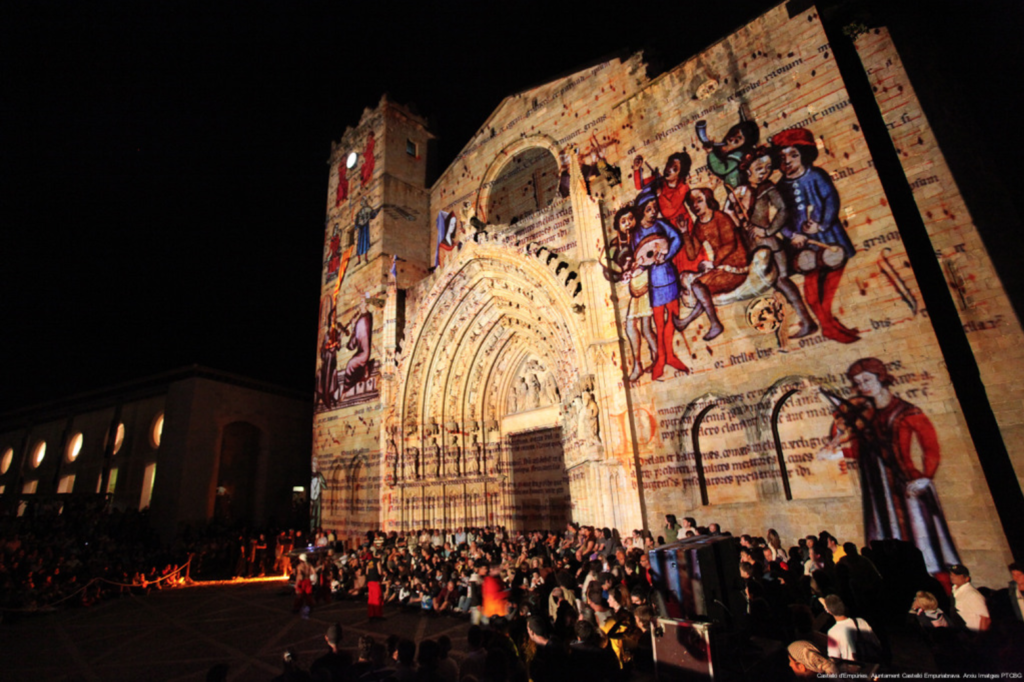 The medieval fairs are another jewel of the Girona regions. These festivals, which are celebrated in many towns and cities in the region, transport visitors to medieval times. Antique costumes, markets with artisans and vendors of all kinds, live music and historical events represented live, such as tournaments and jousts, are just some of the attractions of these festivals. A unique opportunity to experience the spirit and history of that region.
Sardanas: The dance of Catalan unity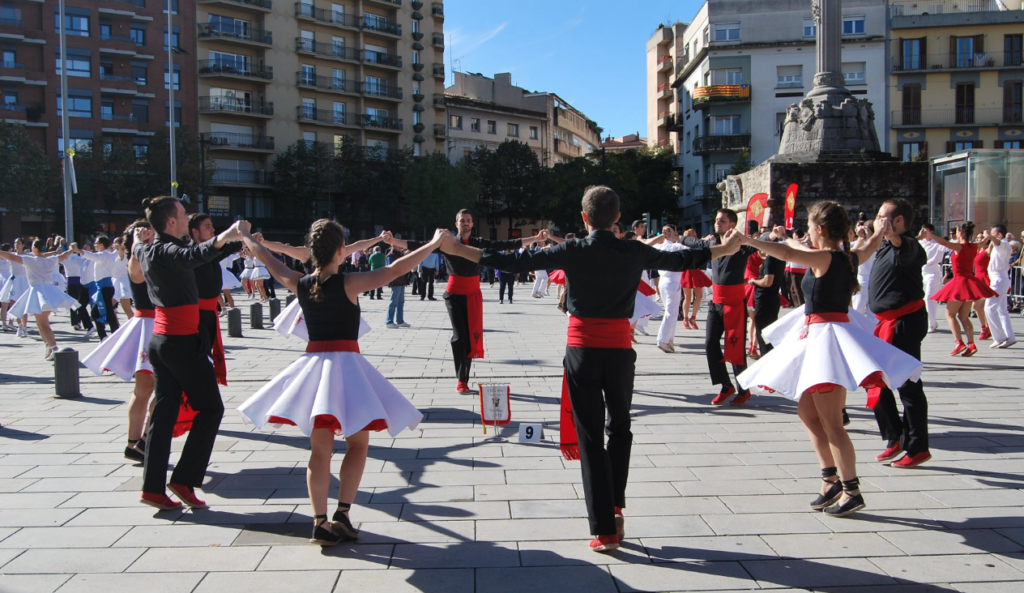 The sardana is a traditional Catalan dance that symbolizes the unity and identity of Catalonia. In the regions of Girona, you can see groups of dancers gathered in circles to the rhythm of energetic music. This dance captures the soul of Catalan culture and is a meeting point for the community. Many towns hold sardana festivals, where residents and visitors can come together to dance and celebrate their shared heritage.
The Major Festivals: Color and tradition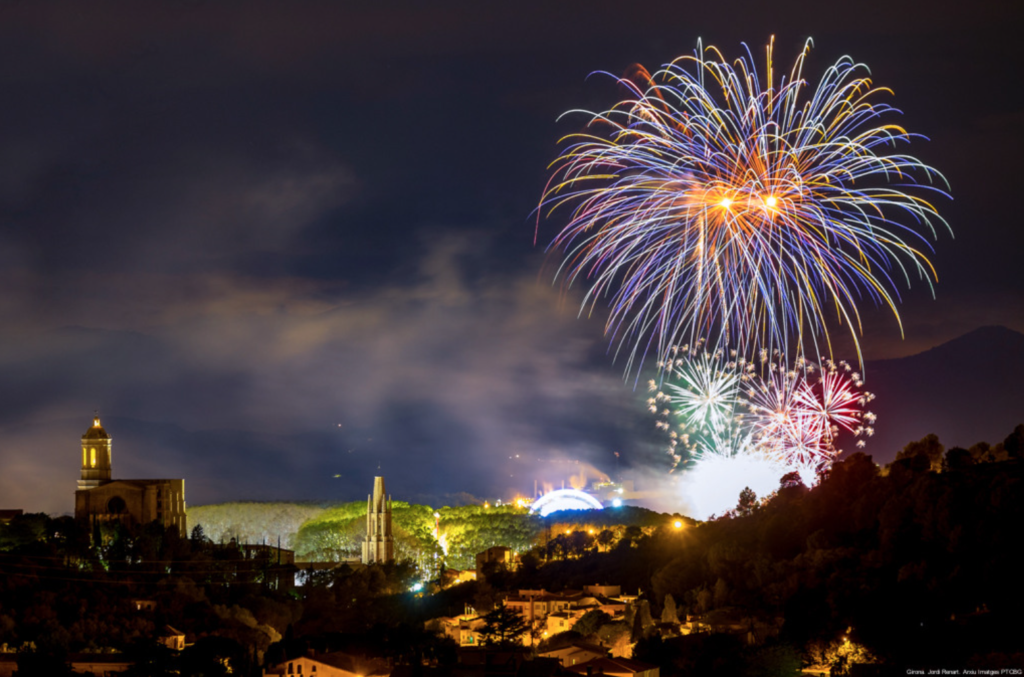 The major festivals, known as "Fiestas de Pueblo", are an essential part of life in the regions of Girona. Each town has its own festival, with unique elements and traditions that differentiate them. The celebrations include solemn processions, fireworks shows, concerts, games for the little ones and lots of music. One of the best known is the Girona Festival, with a parade of giants and big heads that captivate the attention of young and old.
Catalan Cuisine: A pleasure for the senses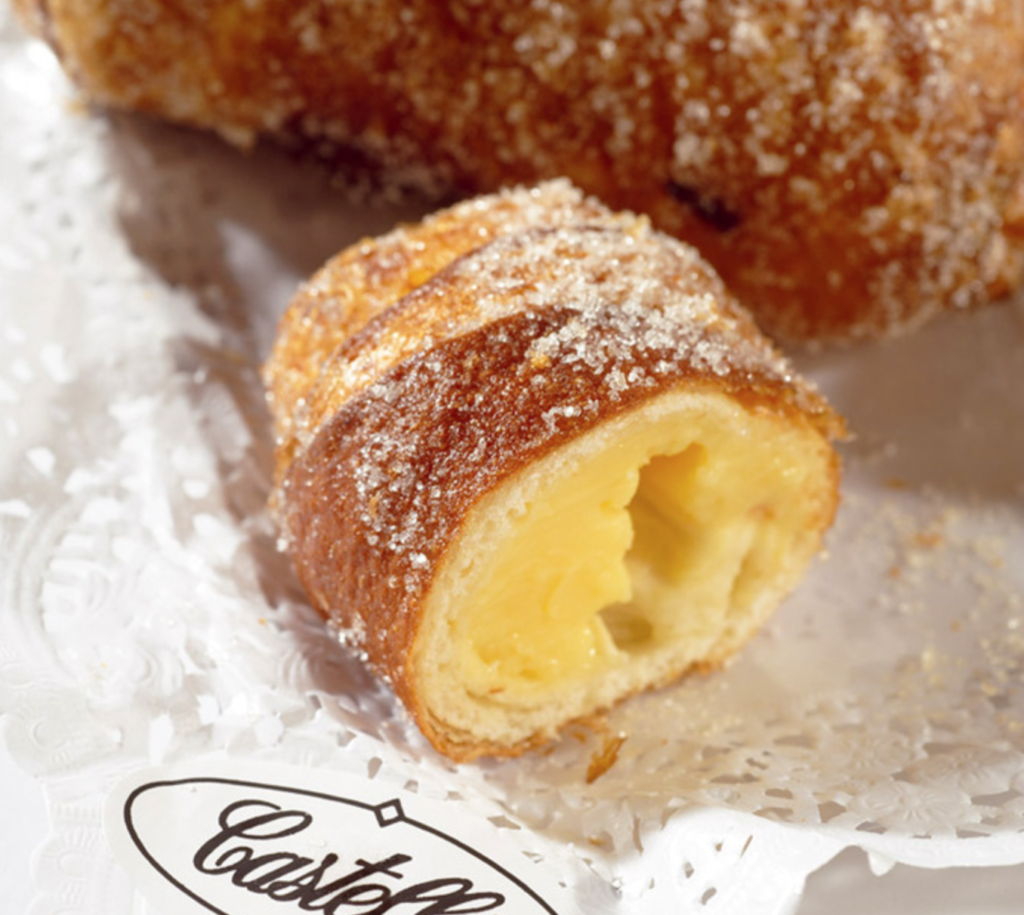 The popular culture of the regions of Girona is not complete without a mention of its exquisite cuisine. Dishes such as "butifarra amb mongetes" (sausage with beans), "xuixo de Girona" (a cream dessert) and "suquet de peix" (seafood stew) are delicacies that fill the stomachs and souls of visitors. Food markets and festivals offer the opportunity to taste authentic local flavors and experience the region's unique culinary culture.
Castles: Human Towers of Valor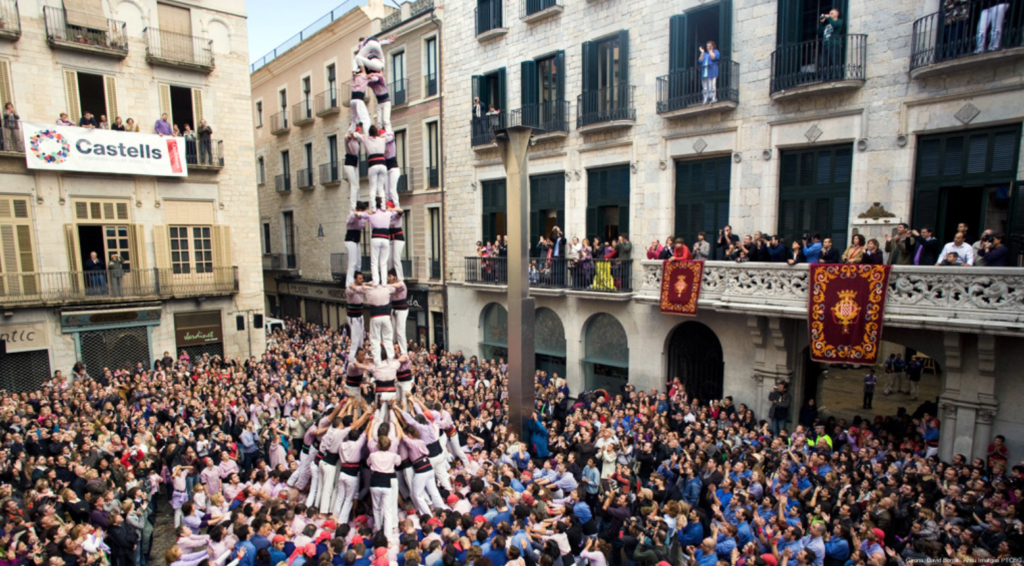 Castells are human towers that are built with the strength and coordination of human teams. This tradition is an exciting and impressive spectacle that takes place in many towns in the regions of Girona. The "colles castelleres" come together to create human towers that can reach great heights, even six or seven stories high. This tradition not only demonstrates physical ability, but also values such as trust, unity and determination.
Havaneres: Sailor songs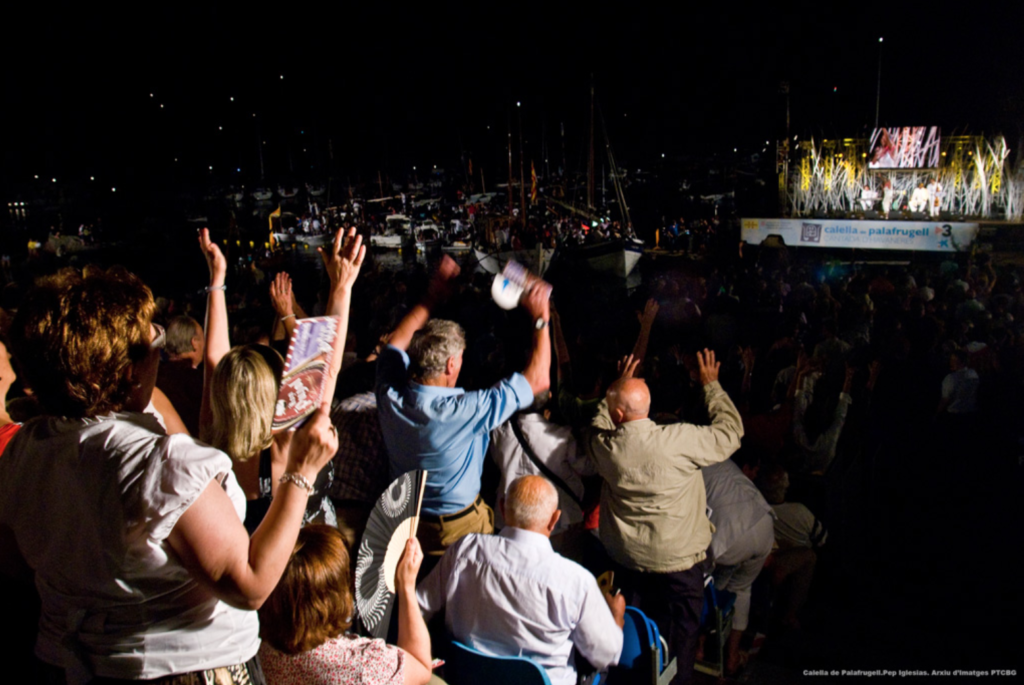 Havaneres are a musical tradition that, originating from the coast of Cuba, has also found a prominent place in the regions of Girona. This musical style has a significant presence, especially in coastal towns such as Calella de Palafrugell, Llafranc and Tossa de Mar, where havaneres have become an integral part of local culture and festivals. The havaneres are an important element of the cultural heritage of the regions of Girona and all of Catalonia. Their ability to evoke the beauty and melancholy of the sea makes them especially relevant in coastal regions, where the relationship with the sea has always been fundamental.
The Correfoc: Fire and emotion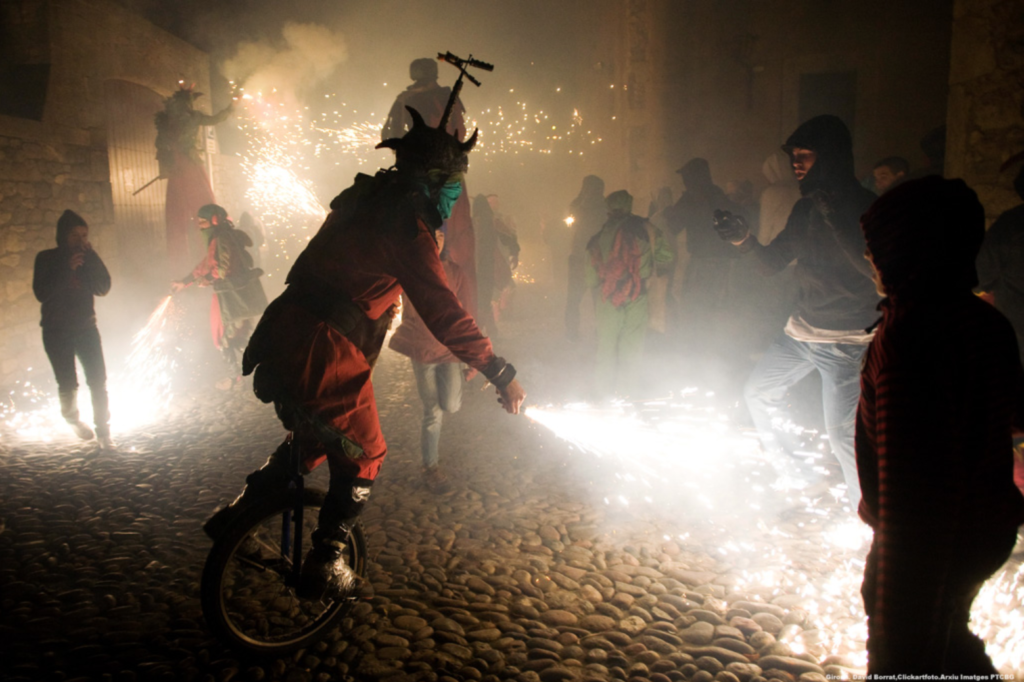 The correfoc is a spectacular Catalan tradition that has also been maintained in the regions of Girona. In this event, groups of devils and demons walk through the streets of the city with bonfires and fireworks. Townspeople, dressed in protective clothing, can join the correfoc and feel the thrill of running through fires and sparks. It's a unique way to celebrate the culture and spirit of the holidays.
La Castanyada: Roasted chestnuts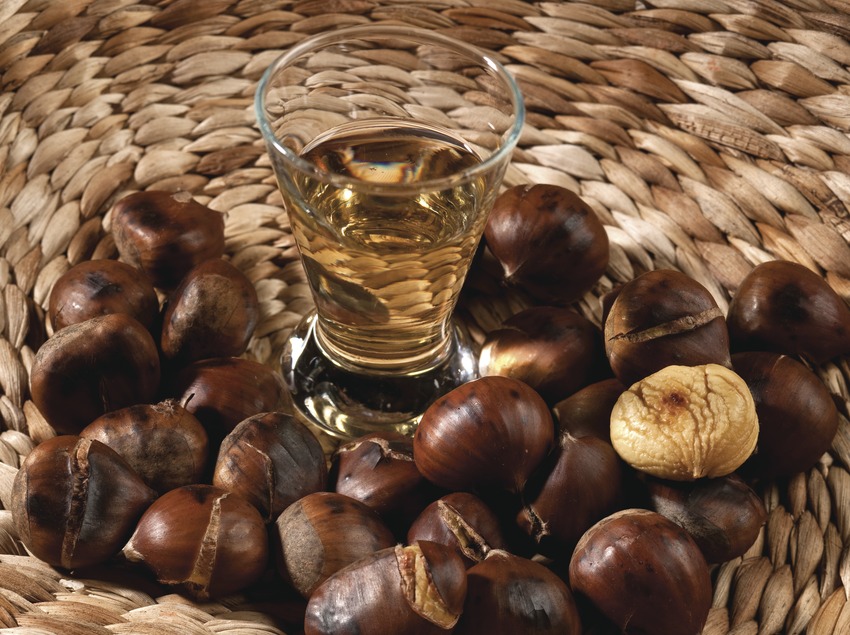 The Castanyada is a popular festival that is celebrated in Girona and also in the rest of Catalonia on the eve and feast of All Saints (October 31 and November 1), and consists of a meal based on roasted chestnuts, cooked sweet potatoes and panellets (sweets made with a dough of sugar, egg yolk and almond) accompanied by muscatel, a sweet wine.
The origin of the Castanyada festival comes from an old festival from the 18th century, where they had a meal to celebrate funeral rituals. Currently, it is celebrated with family or friends, rather like a festival without references to the deceased.
The figure of the "chestnut woman" is very characteristic of the Castanyada. It is an old woman dressed in simple warm clothes and a headscarf who is represented in front of a chestnut roaster. During the fall and especially at this time, you can find "chestnut sellers" on the streets of cities and towns selling roasted chestnuts inside newspaper wrappers.
The regions of Girona are a treasure of popular culture, with festivals and traditions that transport us to past times and allow us to connect with the richness of its history and identity. Its celebrations, dances and delicious culinary specialties make this region an incomparable destination for those seeking to experience the authentic essence of Catalonia.