10 family activities in the Girona region
1 de maart de 2023
If we were to make a list of all the ingredients for a perfect campsite stay, we'd certainly include: "good weather". Indeed, this would be a priority, as there's nothing worse than rain at an outdoor venue. Campers are all too familiar with this!
Girona has "good weather" on lock. Over 300 sunny days a year and an average annual temperature of about 20-25 degrees necessitate a wide range of outdoor activities to keep visitors busy.
Therefore, as sunny weather is to be expected during your visit to the Girona region, you'll have to make some plans. Furthermore, if you're looking for activities to keep the whole family happy, you'll need to read up in advance about what, when and how you can safely do what you like. The Girona Campsites Association would like to recommend 10 activities suitable for adults and children alike.
Horseback riding in Begur:

an excursion that doesn't require experience, done with an instructor. The tour visits the natural landscape of Les Sorreres, a quintessentially Empordà setting. The activity lasts about half an hour and is ideal to bring children into contact with nature and enjoy a family activity as well as meeting the animals!

Boat trip to the Medes Islands

:

sometimes we need to look at things with a different perspective to see what's hiding in plain sight! Seeing l'Estartit, Montgrí, and Pals from the Medes Islands is a perspective you'll never forget. These islands cannot be accessed on foot because they're a protected area. Therefore, you can only see the untouched, perfectly preserved flora and fauna from a boat.

Trip to the Aiguamolls de l'Empordà Nature Reserve:

made up of over 4,000 hectares of wetlands, making it the perfect environment for the more than 300 species of birds living there. There are more than 9 routes for visiting the park, which take visitors to viewpoints for marvelling at this beautiful natural landscape. The use of binoculars is recommended (the park itself provides them)!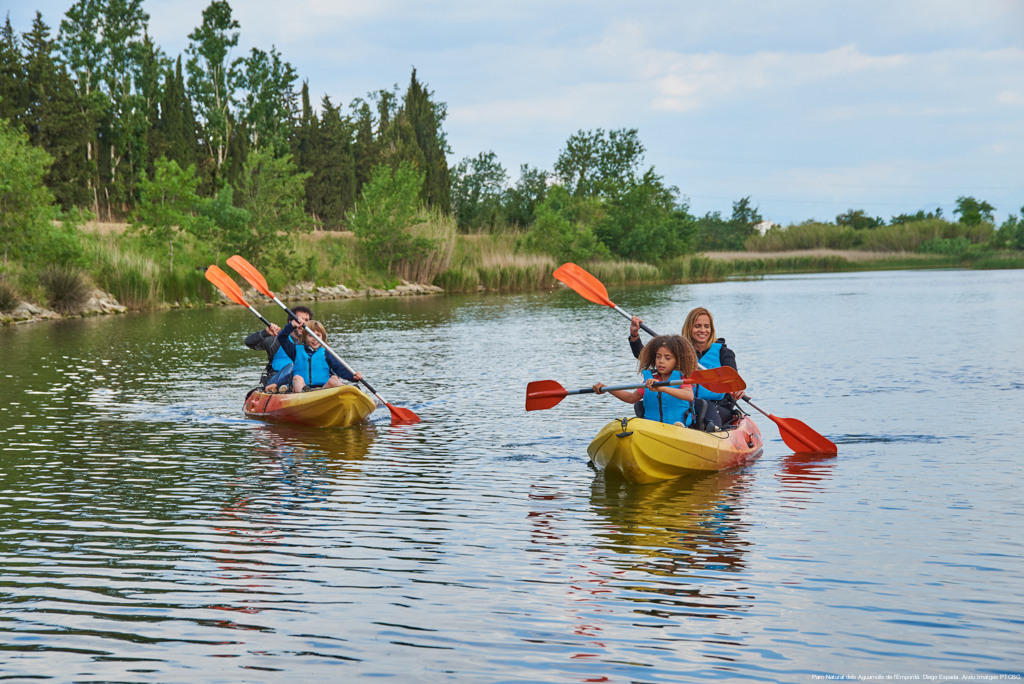 A visit to the Butterfly Park in Castelló d'Empúries:

home to a greenhouse recreating the tropical temperature and climate to ensure the survival of species we're not used to seeing. This space also acts as a shelter, as many of the animals living there come from people who cannot look after them. The little ones will have a wonderful time seeing animals in their natural habitat and not in a cage, which this park is keen to emphasise.

Visit to the Monkey Foundation:

continuing with animals. If you want to get to know the animals that most resemble us, and marvel at their remarkable intelligence, travel to Riudellots de la Selva to visit the Monkey Foundation. This rehabilitation centre works to ensure the recovery of chimpanzees and monkeys that were previously circus performers, used in advertising or even kept as pets. The €6 entrance fee goes entirely to the Foundation.

Kayaking trip along the Ter River:

Again changing perspective. Visitors can take photos on the water, and not from the nearby bridges, paths, or meadows. This time, from inside a kayak. Kayaks can be rented in the town of Colomers, where you'll take an initiation course with a local guide who'll accompany you along the river. This is a great family trip!

Olot volcano tours

:

Who would have thought that this specific area of Catalonia would also have volcanoes, and not just one or two. Home to around forty volcanic cones and over 20 lava flows. There are 4 volcanoes within the municipality of Olot: Montsacopa, Montolivet (these two can be visited), and the Garrinada and Bisaroques volcanoes. The first two are the best known and most viable for a family excursion. You can even walk in the crater of the volcano! The kids will love it!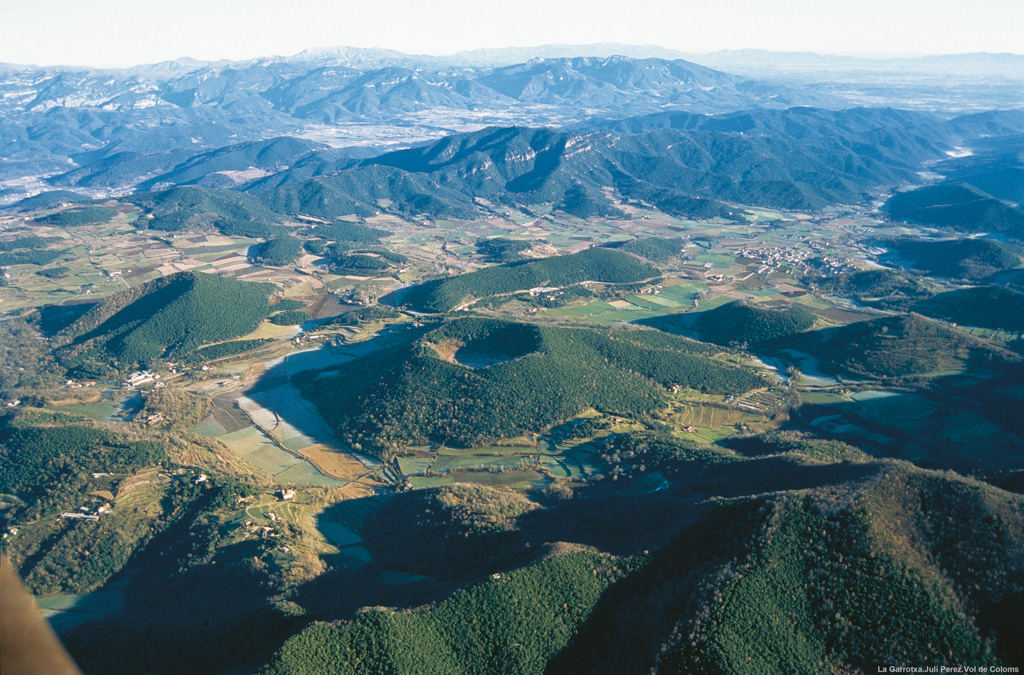 Visit to the Fageda d'en Jordà Nature Reserve:

without leaving the Garrotxa Volcanic Zone Nature Reserve, as well as the volcanoes, there is also a forest well worth visiting: the Fageda d'en Jordà. This beech forest is not like others as it grows on a lava flow! Temperatures are cool in summer, as it's often difficult to glimpse the sky due to the lush tree cover. Furthermore, the ground covered in leaves will ensure the children have a great time. Ideal for hiking and even on horseback!

Camí de Ronda footpath: Calella de Palafrugell – Llafranc

:

both towns are built in the style of old fishermen's villages with the familiar, coastal charm of the past century. A simple, flat footpath accesses multiple beaches, ideal for a dip, and areas for a nice outdoor snack. The scenery is a delight for both children and adults!

Banyoles lake tour:

One of the Girona region's best tours involves a trip around the Banyoles lake: walking, running, or cycling. The total distance is 6.5 km. Take a dip, stop for a drink, and snap loads of photos – the scenery is stunning!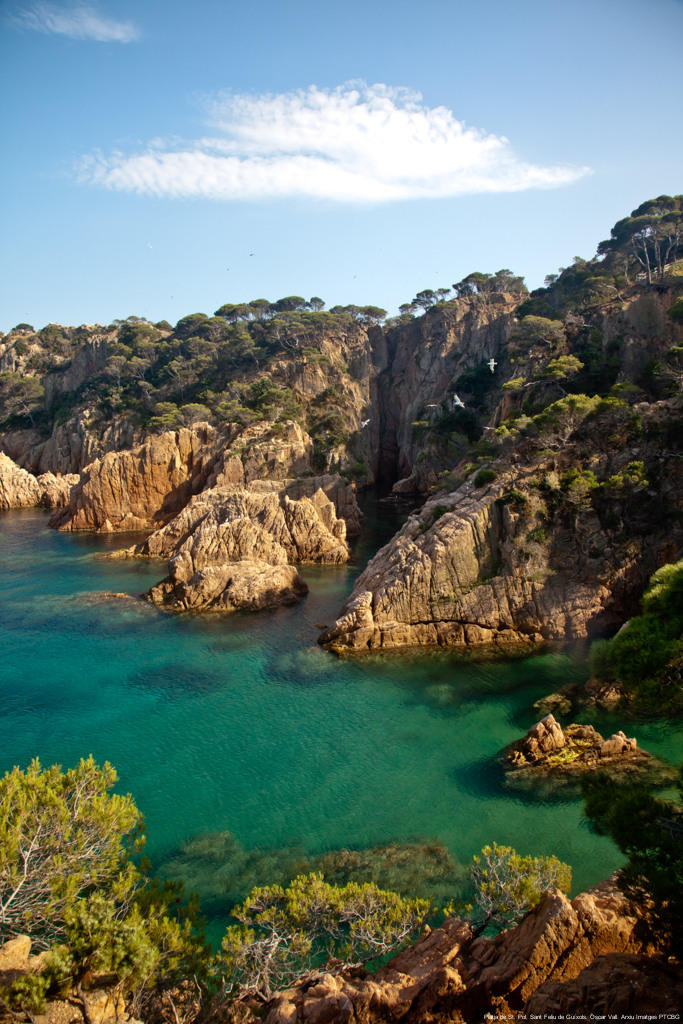 Inspira't has listed a wide range of activities so you can make the perfect plan for visiting the Girona region. There are several options available. Select those most in line with what your family is looking for.
Remember that Girona campsites will keep you up to date with all our latest news, both via this blog and on social media. Come and join us!
Many thanks and see you soon,
INSPIRA'T