TOP10 Beaches of the Costa Brava
5 de février de 2020
When we mention the Costa Brava, we think of a small cove of calm, turquoise waters flanked by pine groves leaning over a sheer, near-vertical cliff that encloses it. We might also refer to the pleasant, relaxing temperatures, medieval towns and old fishing villages, or the fresh fish, wine, cured meats, bread rubbed with tomato and endless gourmet combinations. Nor can we forget about the Cap de Creus Natural Park, inspiration for the famous artist Salvador Dalí, or the Montgrí-Medes Isles and Baix Ter Natural Park, or the Aiguamolls, the protected marshlands of the Empordà.
A stretch of land located on the east coast of Catalonia, bordering France in the north and the province of Barcelona in the south, the Costa Brava is very well connected to most European capitals thanks to the Girona – Costa Brava Airport, located just over 20 minutes from several beaches. This easternmost stretch of the Catalan coast begins in the town of Blanes and ends in Portbou (right on the French border), and thanks to an extensive network of roads and highways, you can reach each and every town and village of the Costa Brava.
And a final detail: did you know that in 2020 the Costa Brava will be a candidate to become a UNESCO "Biosphere Reserve"? That's proof we're taking about a really pretty place, isn't it?
After such an introduction, we're ready for the next stage, which is what most interests you: let's take a look at what we at Camping in Girona think are the most beautiful beaches of the Costa Brava.
Platja del Pi (Portbou):
Cala de Portlligat (Portlligat, Cadaqués):

Sa Tuna (Begur):

Cala Estreta (Palamós):
Camí de ronda S'agaró (S'agaró):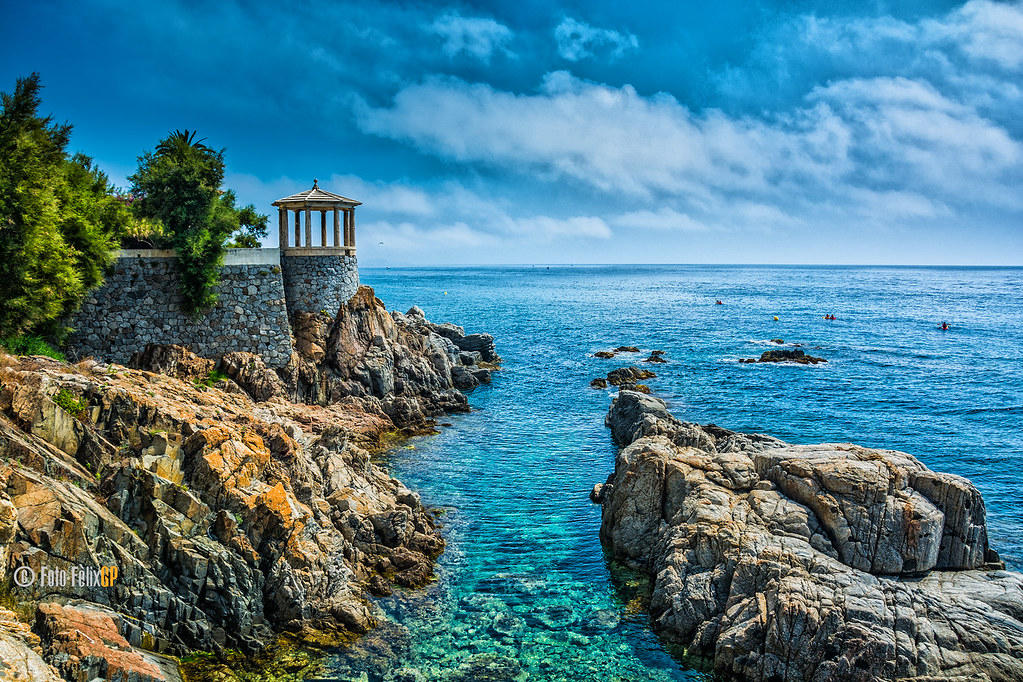 Platja de Sant Pol (Sant Pol):
Cala Pola (Tossa de Mar):
Platja de Tossa de Mar (Tossa de Mar):

Platja de Sa Boadella (Lloret de Mar):
Cala Sant Francesc (Blanes):
Having seen 10 of the best beaches on the Girona coast, now comes the hard part: choosing one. It is really complicated to pick one from such good options, isn't it? Well, this will probably come up more than once during your holiday, for example, when you have to choose one of the many wines from the restaurant wine list, or having to decide which excursion to take. But there's no problem, we're here to help! Both at the campsite where you're staying and at Camping in Girona, we'll lend a hand any time to guide you through these types of decisions.
If you want us to continue giving you an idea of what you can do during your stay at one of the campsites in Girona, follow us on our social networks and stay tuned to our Get inspired blog posts. Today we've been talking about the beach, but we still have a lot to get through, so don't miss out!
See you soon,
INSPIRA'T