The unmissable Camí de Ronda
30 de Juli de 2020
From Blanes to Portbou, marked with the GR-92, the Camí de Ronda trails hug the coastline and span the whole Costa Brava. These paths are perfect for hiking or a stroll by the sea, drinking in the sea breeze and marvelling at the landscapes dished up by the Girona coastal region.
Before revealing some of the unmissable key sections, do you know the origin of these trails? In the past, the Camí de Ronda trails were used for communication between the different coastal towns, mainly travelled by traders but also by smugglers. Thus, first under the Royal Spanish Coast and Border Guard and later through the Civil Guard, the name Camí de Ronda became popular during the 19th and 20th centuries. Why? These guards made "rounds" (ronda) to combat fraud and smuggling.
After this short history lesson, let's put our knowledge into practice. Jot down the stretches of these wonderful trails, home to small beaches, coves, cliffs and many other hidden treasures that will take your breath away.
IMPORTANT! Take good footwear, swimwear, sunscreen, water and a good camera. We're going hiking!
Camí de Ronda trail from Portlligat to Cap de Creus
It's said that there's nothing quite like the Cap de Creus Natural Park. After hiking this stretch, which runs for just over 7 km, you'll understand why. It's a beautiful, amazing environment. Start your trip at the Playa Grande de Portlligat, next to Dalí's former home, continue up the road then take the beautiful trails in the heart of nature. This is home to little pieces of paradise hidden among the rocks: The Cala S'Alqueria Petita, Cala S'Alqueria Gran, Cala Guillola, Cala Jugadora and Cala Fredosa coves, and much more. All spectacular settings, and if you like snorkelling, you'll have even more fun! End this section at the Cap de Creus Lighthouse, where you can unwind at the Lighthouse bar and enjoy views of the surrounding area.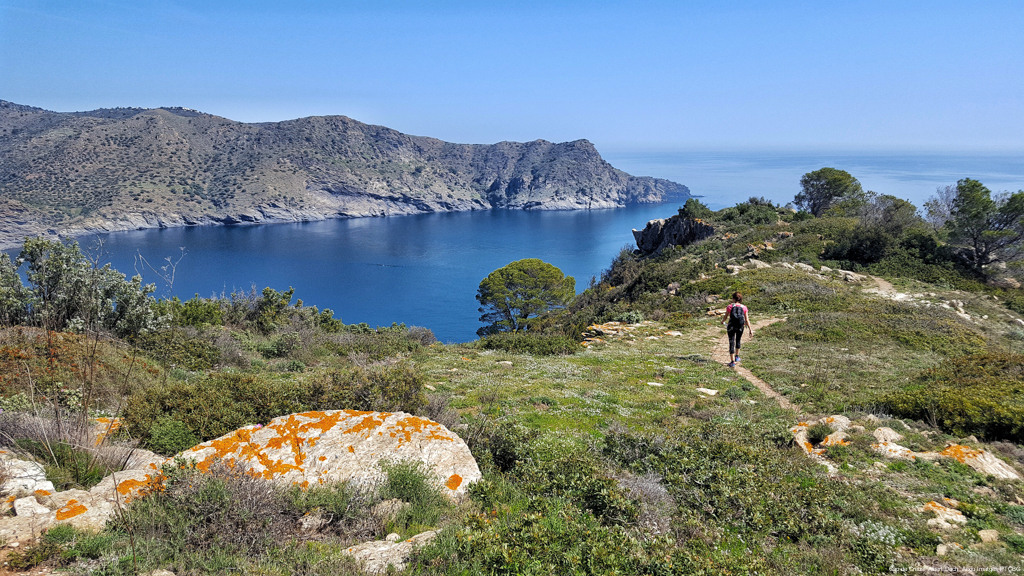 The Calella de Palafrugell to Llafranc Camí de Ronda trail
If you're after a short stroll accessible to adults and children alike, this is the perfect stretch. A simple, flat path running through different villages where you can take a break if necessary, to recharge energy levels. If you feel like taking a dip, stop at one of the several beaches along the way. Highlights include Cala del Golfet, Port Pelegrí beach or Canadell beach. Although a short trail, hikers enjoy some of the finest views of the Costa Brava. Add this stretch to your 'to-do' list this summer!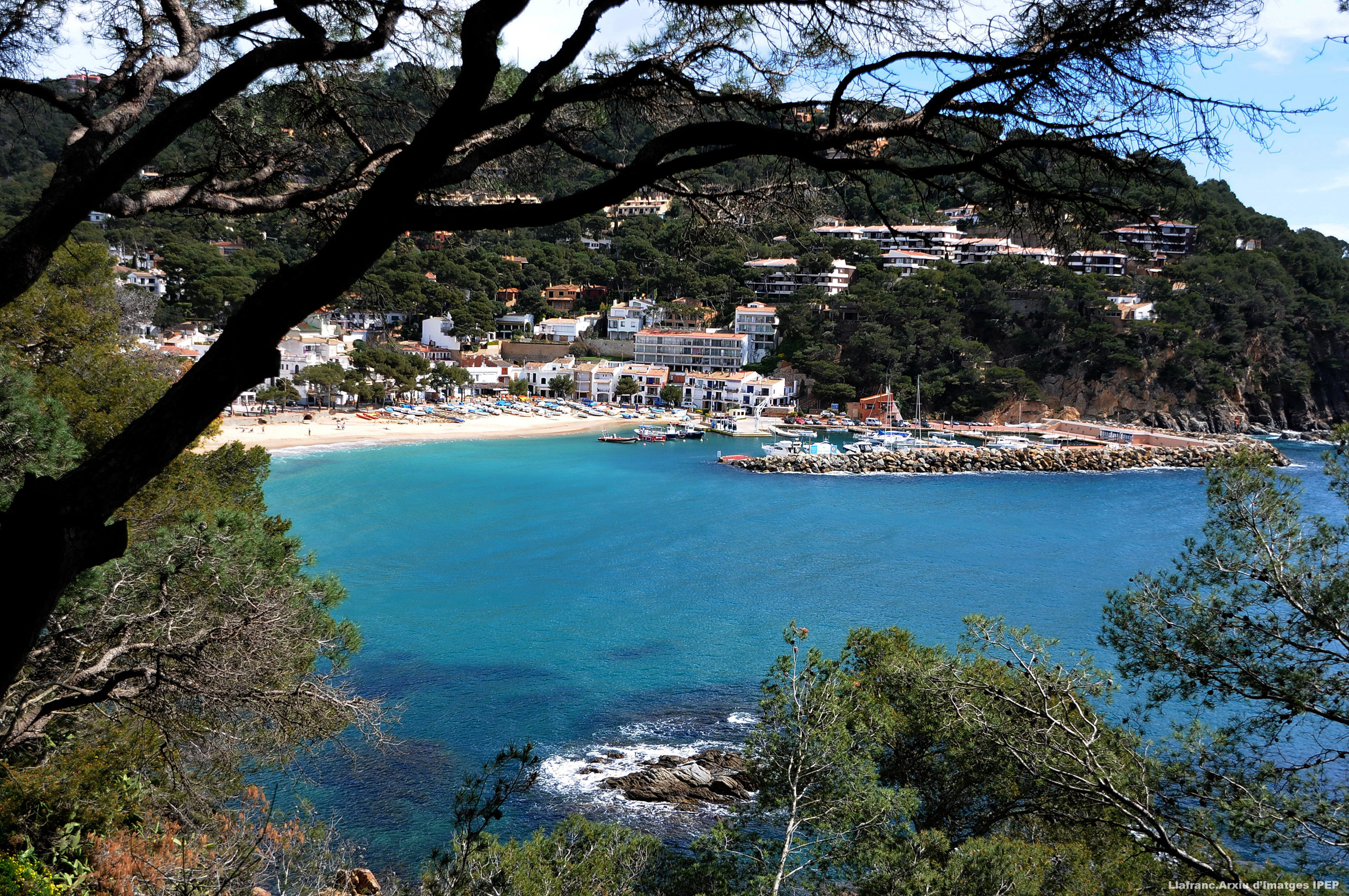 Lloret de Mar Camí de Ronda trail
The stunning setting of Lloret de Mar offers visitors a privileged spot in the heart of nature and impressive scenery. If you have the chance, we recommend taking the Camí de Ronda trail starting from the Lloret de Mar beach and heading to Blanes. After several ascents and descents, you'll reach the Cala de Sa Caravera cove or Fenals beach. During the hike, viewpoints offer spectacular views and you'll come across the ruins of the San Juan Castle. If you fancy extending the hike and going in the opposite direction, you'll reach Tossa de Mar and find amazing beaches such as Sa Caleta or Los Frailes. Want to explore them?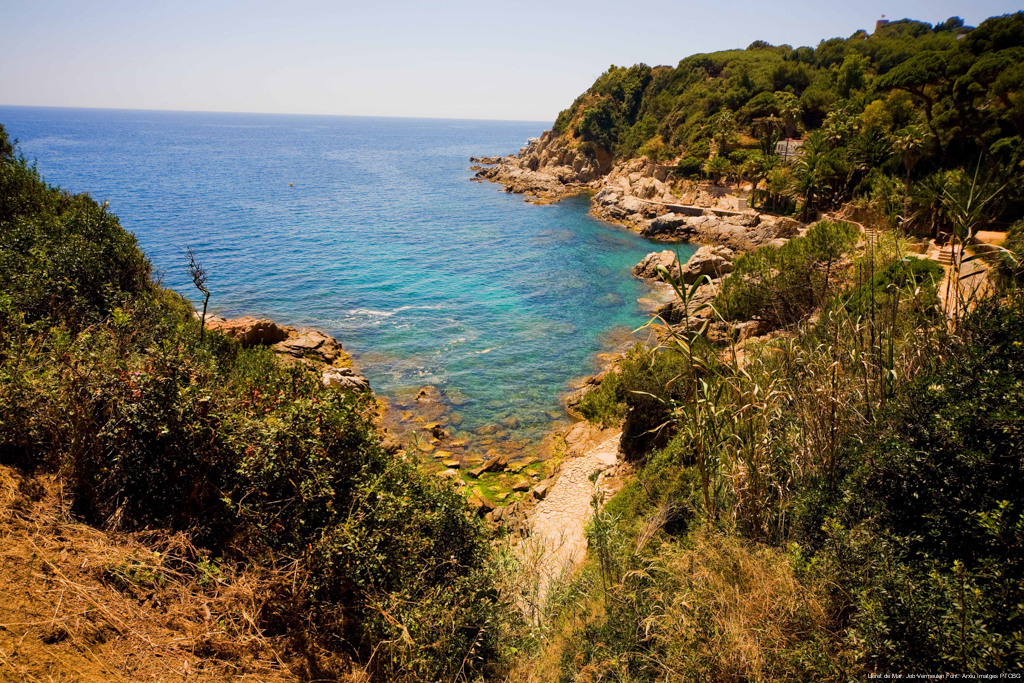 Sa Tuna to Pals beach Camí de Ronda trail
Whether starting from Cala Sa Tuna de Begur, or Pals beach, hikers will enjoy the beautiful natural landscape running along with this almost 8 km of coastline. While enjoying a stroll along this trail, the Medes Islands remain in view the whole time. The path passes stunning beaches such as Sa Riera, Aiguafreda and Illa Roja. We recommend bringing a swimsuit and towel because you'll want to take a dip in these beautiful coves boasting turquoise and transparent water.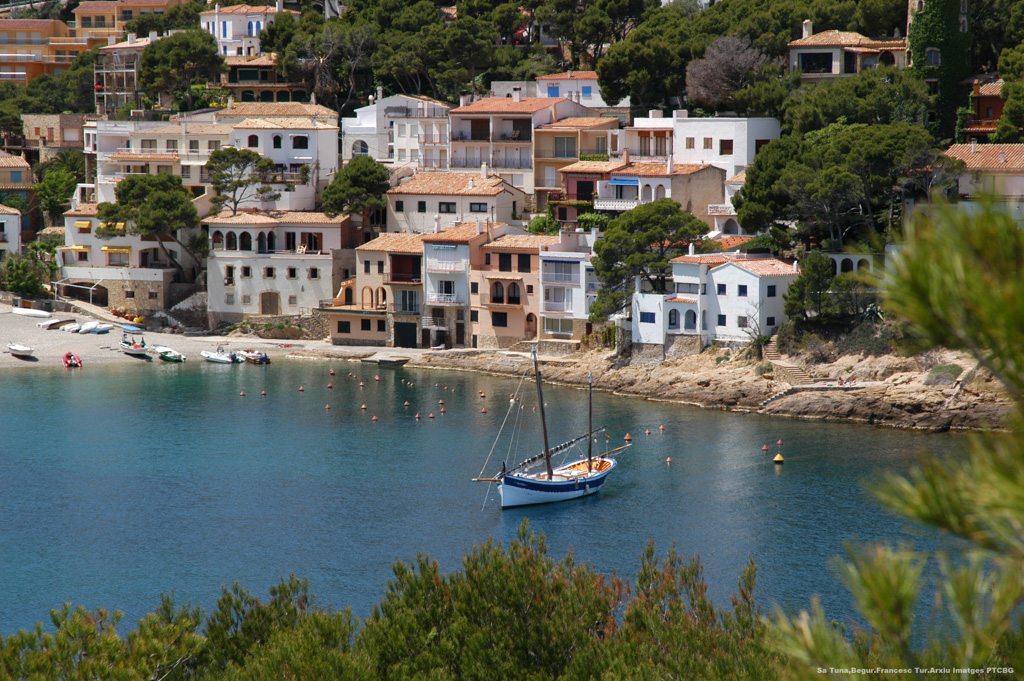 Sant Feliu de Guíxols to S'Agaró Camí de Ronda trail
This list of recommendations wouldn't be complete without mentioning the Camí de Ronda trail joining Sant Feliu de Guíxols and S'Agaró. If you hike this stretch, you'll come across stunning scenery, modernist houses, terraces, tunnels and a romantic bandstand, giving this trail a poetic feel. If snorkelling is your thing, take a break at Cala Ametller or Cala Maset.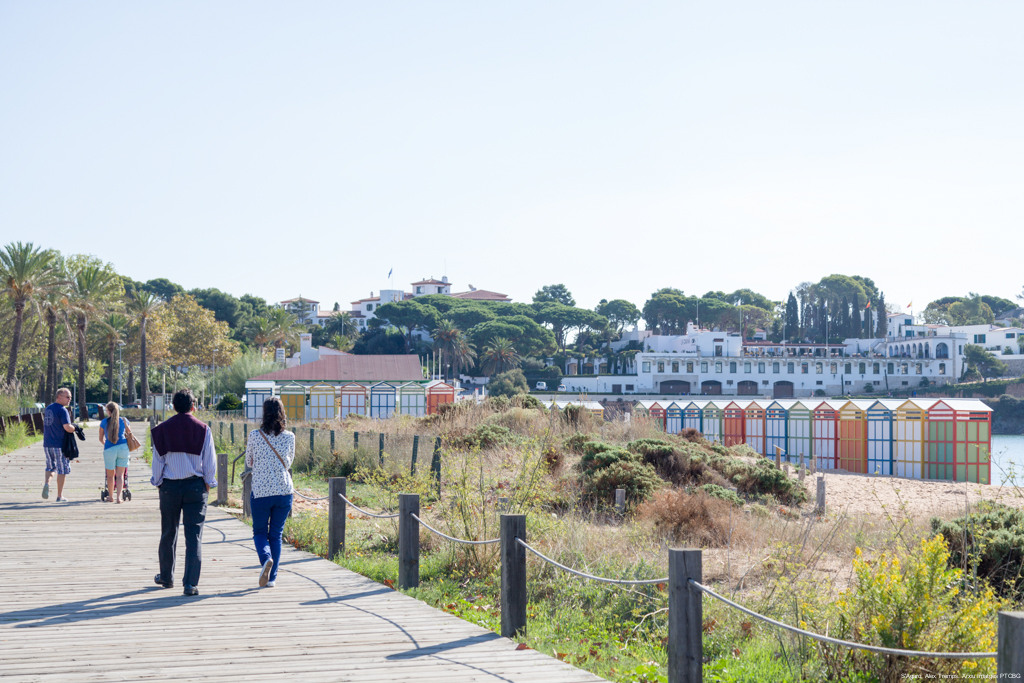 Now you have all the information you need to choose a trail, which route will you choose for next weekend?
We're halfway there!
Inspira't